It's so frustrating when Facebook does not pull the image you want to show up alongside your blog post. I get it. I've been in exactly that situation many times.
What's usually happened is that I've added a featured image but then changed my mind and changed the photo out. SOMEHOW, Facebook found that original photo and it might seem like they'll never forget about it!
What really happens is that Facebook serves cached versions of our posts. What I mean is that they take a snapshot of the page (or post) and the images linked to it and they store that data inside their systems so that the next time the same link is shared, it doesn't have to work so hard to serve up the same information. If we want Facebook to serve up a different image, it IS possible and I'm going to show you how.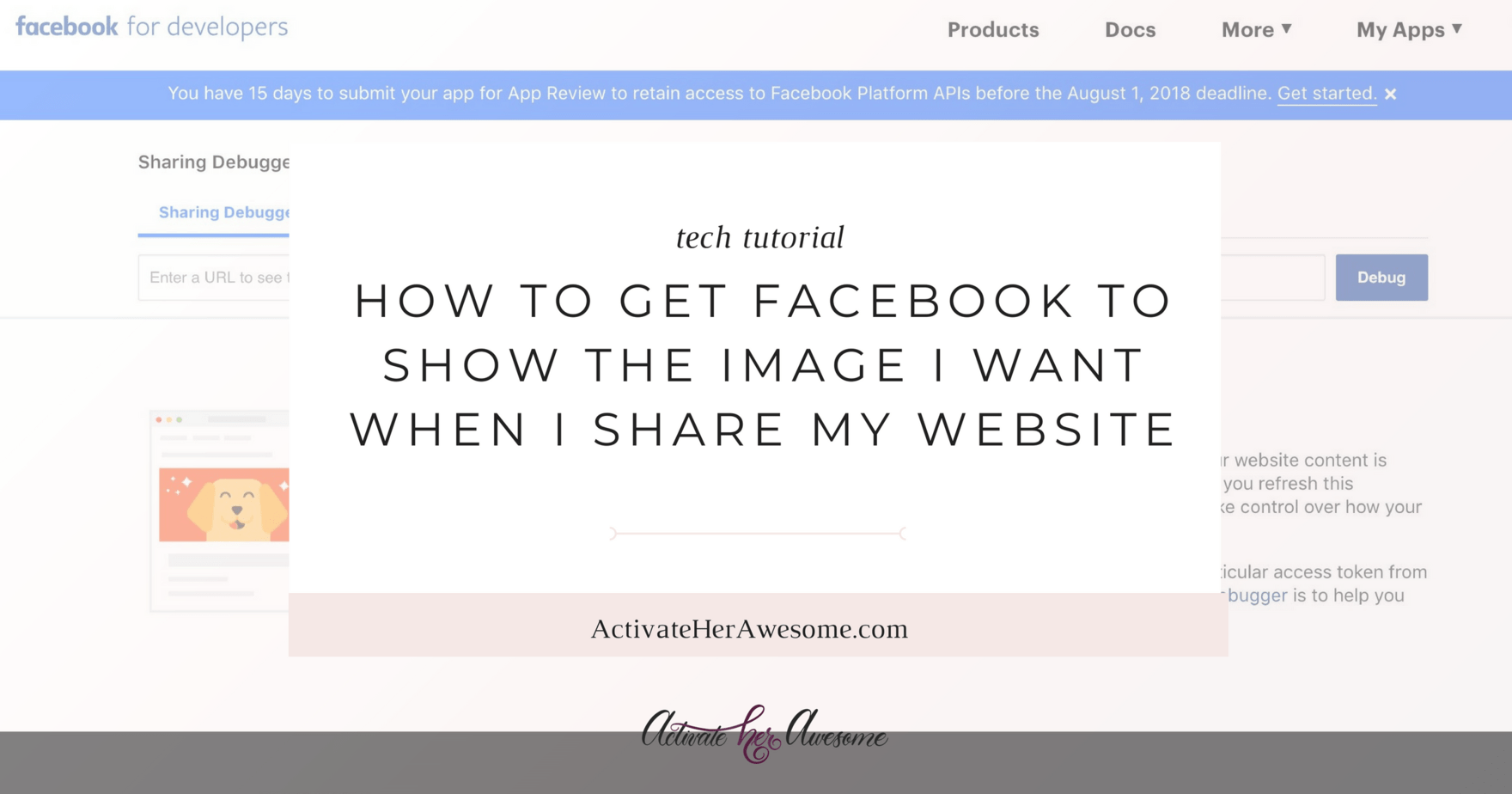 Here is the link to the Debugger Tool for Facebook mentioned in the video above: